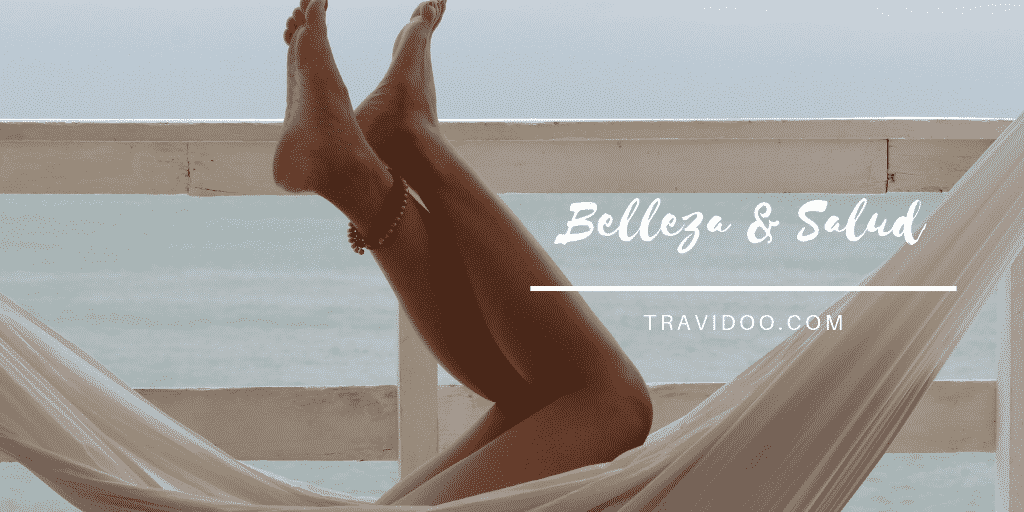 As soon as you enter through Lanzalina's door Lina receive the visitor with a big smile in which you could read "from here you're going to come out handsome, handsome!" And that's just how it is.
Lanzalina is an Integral Beauty Center located in Arrecife where you can do everything you need to make your body and soul beautiful from head to toe. They have designed it with much care, dedication and effort in a space where your beauty, care and health have their own space. Unique. Even as a woman or as a man, because the spa has two totally individualized areas where you can treat each person as they deserve.
Lanzalina has a unique and exclusive system in Lanzarote: Therapy Cool. It is a treatment of Thermal Contrast Therapy and Cryotherapy (dry balneotherapy) that acts on the beauty and inner balance through the cleaning of our body lowering the temperature and raising it several times in the same session to achieve the regeneration of blood. It is an ideal beauty treatment indicated for the loss of volume and weight (a minimum of 8 sessions are recommended to enjoy and maintain the results). And to maximize the results, you should know that they have a qualified nutritionist and personal trainer with whom you can tune the body in the small gym and as an emotional coach who can put your thoughts and concerns in order.
Prices Therapy Cool:
8 sessions: 180€.
Sessions: 2 times a week
It is recommended to combine with a massage
But if there is one thing they are more than orientated and professionalized in the Lanzalina Integral Beauty Centre, it is in facial and body treatments. Personalized and adapted to your needs. We talk about micropigmentation (eyes and lips) and microblanding (design of eyebrows hair by hair), facial cleaning. In the Wellness Spa area you can enjoy relaxation, therapeutic and sports massages. And you will be able to complete the services enjoying whirlpool bath and Sauna.
Wellness SPA prices:
Sauna + Hydromassage Shower + Relaxation Area:
30 minutes: 15€.
1 hour: 20€.
Sauna + Bathtub + Massage 90 minutes: 60€ (wash and brush, as a gift!)
Every 5 sessions, 1 free.
Prices Personal Trainer:
Individual:

One Hour: from 10€
One month (4 days/week): from €120
More than 3 months: from 100€ (one month for free)

Groups of 2-4 persons:

One hour from 7€/person
One month (4 days/week) from 96€/person
3 months from 70€/person
Location Wellness And Beauty At Lanzalina.
And, as if that wasn't enough and to complete everything you can do, four times a year, Doctor Mario Sirito, a doctor in Aesthetic and Anti-Aging Medicine, consults for two or three weeks at the facilities of Lanzalina Integral Beauty Centre in Arrecife to perform aesthetic medical treatments. Among the treatments he performs are: Treatment of wrinkles with botulinum and hyaluronic acid. Eye area: Light eyes ultra and LED light. Bio revitalization with amino acids, vitamins, fragments of the cognitive matrix… Make your appointment as soon as possible.
The facilities are divided into several specialized areas such as a main hairdressing room (we recommend the Brazilian straightening product), pedicure area, manicure area, facial room, hair removal room (with wax or laser), personal training area, men's spa and women's spa. Their beauty and health treatments are ideal to enjoy yourself or as a gift to surprise. All the products used in their facials, body treatments, beauty and hairdressing are natural Happiness Cosmetics, arôms NATUR.
Aesthetic prices:
Brazilian straightening + shampoo + mask: from 115€.
Manicure: from 10€ (normal)
Pedicure: from 20€ (normal)
We are already clients. They cover any need that arises you, and if you need an extra privacy or discretion, it will be adjusted with pleasure. Their doors are open to your beauty, enjoy them and spoil yourself.