About Auszeit
Firma Auszeit Lanzarote została założona w październiku 2007 roku przez Susanne Zinn. Główną filozofią firmy zawsze było nie tylko znalezienie odpowiedniego zakwaterowania, ale także utrzymanie właściwego kontaktu z Państwem na Lanzarote, w przypadku jakichkolwiek pytań przed i w trakcie pobytu.
Pragniemy Państwa poprowadzić, abyście mogli w pełni cieszyć się swoim pobytem na wyspie; korzystać z naszych przewodników, odkrywać i jak najlepiej wykorzystać pobyt na Lanzarote.
Wszystkie informacje zebrane dla Państwa są częścią misji naszej firmy Auszeit: jesteśmy tu, aby być Państwa partnerem w holistycznym podejściu do najbardziej unikalnej wyspy, którą możecie odwiedzić.
"Auszeit" oznacza czas wyjazdu. Zrób to, co lubisz, ciesz się sam sobą, z partnerem lub z rodziną. Odzyskaj zdrowie po chorobie, napisz książkę, wpatruj się w ocdean i ciesz się falami i dźwiękiem fal. Zrób rzeczy, których nie robisz od lat.
Dla mojego zespołu i dla mnie jest wiele powodów, niż "być po prostu" na wakacjach: zasługują Państwo na wolny czas, aby cieszyć się kilkoma dniami lub nawet miesiącami na naszej małej, pięknej i magicznej skałce w środku Oceanu Atlantyckiego. Wracaj do swoich korzeni, spędzaj czas z partnerem i korzystaj z luksusowych chwil, gdy wyłączasz telefon.
W Auszeit Lanzarote mówimy w sześciu językach, w naszym zespole pracują rodowici Niemcy, Hiszpanie, Francuzi, Polacy, Włosi, Anglicy. Od października 2014 przyjmujemy Klientów w naszym biurze w Playa Honda, zaledwie 4 minuty drogi od lotniska.
Wielu, wielu ludzi podążało ze mną, aby pozwolić tej małej firmie rosnąć. Zachęciliście mnie do tego, żebym nigdy się nie poddawała, wspieraliście mnie, gdy miałam wątpliwości. Pomogliście mi pracować coraz lepiej i bardziej profesjonalnie. Dziękuję każdemu z Was.

Susanne Zinn
DE * EN * ES
Auszeit Lanzarote was founded in 2007 by Susanne.
Working hard to improve our services for you every day a bit more. Continuing qualification to be ahead of the new marketing challenges and possibilities in digital marketing are Susanne's passion. Count on her on any marketing and branding issue.
"He who stops being better stops being good." Oliver Cromwell

Davide Musci

IT * EN * ES
Davide looks after the well being of our clients who are on holiday at the moment. Also he is attending our enquiries via eMail and he always has a good taste for a new property that you might like.
Davide joined us in September 2016.

Hind Laroussi
FR * EN * ES
Hind is in charge of our complex channel management and she cares about our booking system.
Also she attends our eMail enquiries and maintains calendars synced.
She works with us since September 2015. Since October 2016 she works from her home office on the main island.

Dennis Zinn
DE * EN * ES
Dennis is attends eMail enquiries, special needs of clients on the island and also he is the creative guy for any question about corporate design for Auszeit.
Dennis joined the team officially in September 2016, but being Susanne's son, he has real Auszeit blood as he grew up attending from 12 years onwards clients needs to help his mother.

Victor León García
ES * EN
Victor takes care of anything to with arrivals and check-outs. All your flight times, special needs before arrival are looked after by Victor.
Special needs of clients being on holiday are also sorted by Victor.
Victor joined the Auszeit Team in February 2017.

Christine Schmitz
FR * EN * ES * DE * NED
Christine is taking care of the owner accounts. Also are we lucky to have her in the team as she speaks so many different languages that she helps out in many situations.
Christine joined the team in August 2016.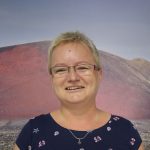 Gosia Bassett
PL * EN * ES
Gosia joined the Auszeit team in october 2016 and she brings in herself with amazing knowledge of programming and optimization of processes. Working with her we have improved guest and owner communication unbelievably.
We feel very priveleged to have her on board, not just because of being so tremendous effecient, but also for enriching us with her great personality.

Stefan Gergeleit

DE * EN * ES
Stefan has twice formed an important part in different times of evolution in Auszeit.
First he worked with us in 2011 to optimize our first web presentation. In 2017 he is back to support us in structure and content for the new web for Auszeit-Lanzarote.com. In August 2017 Stefan starts to work from his home office in Hamburg.
We are very grateful to count on him, most of all because of being such a great person, so very efficient in anything he does and such a great companion.

Wolfgang Mularzyk

DE * EN
Wolfgang is our programming back end. Working from his home office in Hamburg and visiting us regularly on the island he is responsible for the technical part of our web presentation. Since he is on board we are in a continual modernization process, not only for the web site but also for the automation of booking processing implementation a channel management. Being such a calm person he is giving us the peacefulness we need if problems occur.
Wolfgang has been on board with Auszeit since April 2016.

Anna Kreminska

PL * ES
Anna prepares a lot of our holiday homes for you. She is looking tirelessly after any question of cleaning, welcome packages, extra needed towels, cushions or an extra beach towel. She organizes same day change overs always as good as possible for leaving and arriving clients.
We are very happy to have Anna on board as she gives us a great peace of mind at any time.
Anna joined us in August 2016.

Jaime de La Calle

ES * DE
Jaime is our maintenance responsible. Bringing in extra beds, safes, which will not open, repair and maintain garden furniture, looking after pools, jacuzzis and gardens…. All this is working well in the background as we can count on Jaime who cares of small and big extra needs of our clients patiently and always with a smile. We are very greatful to have him in the team.
Jaime has been working with Auszeit since October 2012.
What our customers say



Stephan Kaiser & Stephan Sondermann